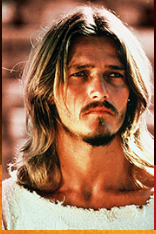 De single 'Superstar' werd uitgebracht in 1969, voordat het hele album van Jesus Christ Superstar werd opgenomen (in 1970). Het nummer werd gezongen door Murray Head & The Trinidad Singers. Omdat het nummer succesvol was, kregen Andrew Lloyd Webber en Tim Rice de mogelijkheid van platenmaatschappij Decca/MCA om het hele album op te nemen. In Nederland bereikte de single de 11e plaats in de Top 40. In Canada kwam het nummer zelfs op de 6e plaats terecht en in de USA op plaats 8.
Superstar

I Don't Know How To Love Him

Gethsemane

Heaven on their Minds

This Jesus Must Die

Could We Start Again Please?

Everything's Alright

Poor Jerusalem

Temple/Lepers

King Herod

Simon Zealotes