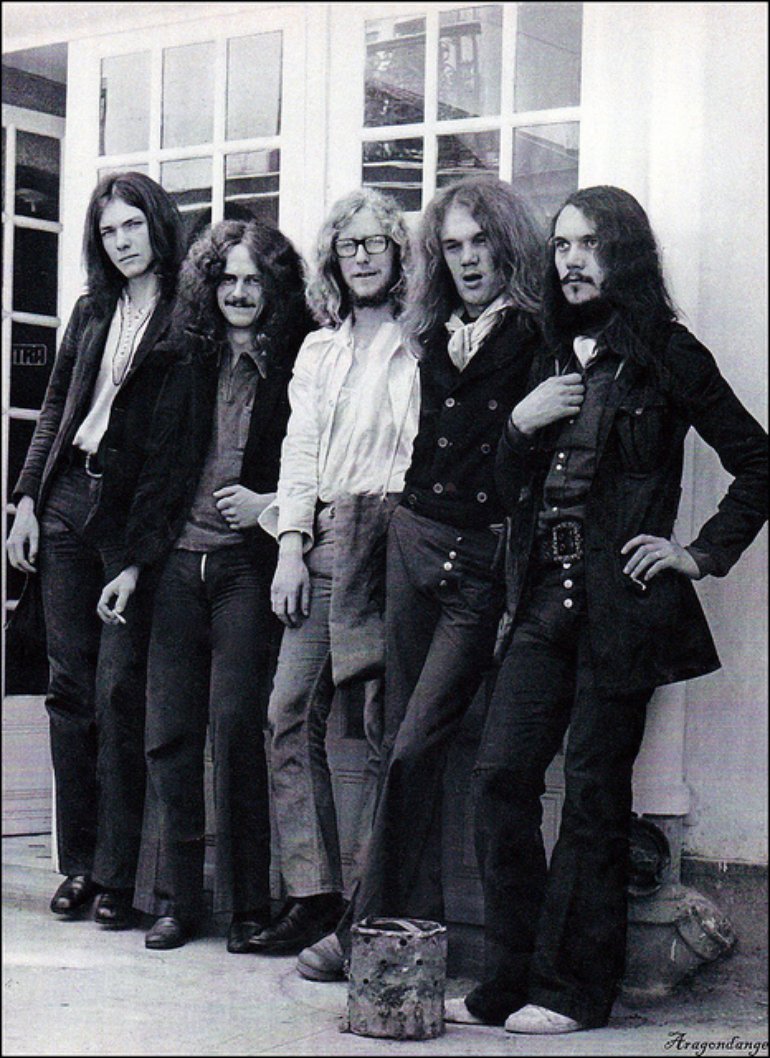 Ange (English: Angel) is a French progressive rock band formed in September 1969 by the Décamps brothers, Francis (keyboards) and Christian (vocals, accordion, acoustic guitar and keyboards). Since its inception the band's music has been inspired by medieval texts and fantasy. Ange was initially influenced by Procol Harum and King Crimson, and its music was quite theatrical and poetic. Its first success in France was the cover of a Jacques Brel song, Ces gens-là, on its second album Le Cimetière des Arlequins. The band provided its first concert on January 30, 1970, at the cultural center "La Pépinière", in Belfort, France. It performed 110 concerts in England from 1973 to 1976, opening for Genesis at the Reading Festival in England, on August 26, 1973, fronting some 30.000 listeners. See for more.
Le Bal Des Laze

Caricatures

Quasimodo

Sur la trace des Fées

Couleurs En Colère

Le Cimetière Des Arlequins

Réveille-Toi !

Hymne à la vie

Le Ballon De Billy

La Nain de Stanislas

Le Soir Du Diable

La bataille du sucre

Ode à émile

Capitaine Coeur De Miel

Fils de lumière