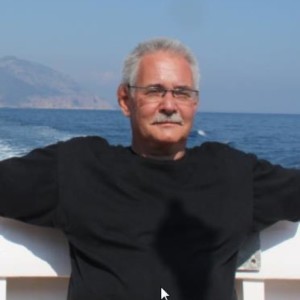 This website is created by loving music and making websites. Please share this site. In addition, I like to share music with others. Two great hobbies that go well together. I have asked various artists if it's okay that I put their music on my site to share with  others. Surprising was, most responded  enthusiastically. Like Chris Duarte, Ben Poole, Chantel McGregor, James Steele, Henrik Freisschlader, Thomas Blug, Marcus Deml, Jess lewis, Caroline Aiken, Ritchie Kotzen, Ainsley Lister, Kai Sonnhalter,  Rogerio Peixoto, Suntears , Nir Hermelin , Billy D and The Hoodoos , Jon Gomm,  Brock Davisson,  Emil Ernebro,  Hagen Bretschneider, Michael Dowdle, Tommy Schneller, The Rosewood Brothers , Galen Weston , Emanuele Grafitti ,Miche Fambro and Dana Fuchs.   But also Dutch bands like Bert  Hermelink/Toontje Lager, 12BBB, Dicky Greenwood, John F. Klaver,  Mulder en van Gorkum,  Agnesz Anna,  Baer Traa , Chris Helsloot , Tom Veltien ,  G-cool&brothers, Ernst van der Sloot,  Elske De Wall,  Phil Bee's Freedom. and Leif de Leeuw.
They are fantastic musicians. And i promoot them.  If you like this site, let me know: dikkers@hotmail.nl  The most people who like good music like also good food. Take a look. I have no commercial interest, it's only to promoot.
dikkers@hotmal.nl for post. Let me now if you like this site.
Procol Harum – A Whiter Shade of Pale, live in Denmark 2006

Pat Metheny – Capture…Chris 1985

The Who – Overture

strong> Carl Orff – O Fortuna ~ Carmina Burana
Zaterdag 10 december
Vrijdag 9 december
Emerson, Lake and Palmer
Royal Guitar Club
Snowy White
Vrijdag 2 december
Tom Veltien
Eden's Curse
Dinsdag 29 november
Pat Metheny
Harry Sacksioni
Sean Chambers
Blindstone
Vrijdag 25 november
Rita Chairelli
Suntears
Enigma
Donderdag 17 november
Procol Harum
Robin Trower
Vrijdag 11 november
Rush
Grand Funk Railroad
Chrissie Hynde
Sandy Coast
Jan Akkerman
Electric Mud
Donderdag 10 november
Steve Marriot
Woensdag 2 november
Stroszek
Dinsdag 1 november
Joan Armatrading
Helen Schneider
Tom Petty
Susan Tedeschi
Maandag 31 oktober
Chigago Transit Authority
Steve Winwood